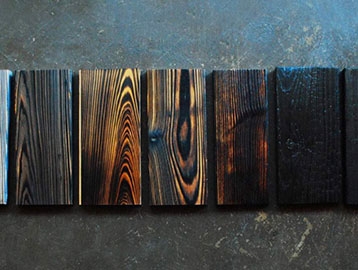 30 August 2016
"WOOD IN THE CITY" DESIGNER'S COMPETITION
Wood in the City is a competition on the innovatory initiative of the Compagnie Française du Parquet and Secret d'Atelier.
This aspiring project brings together industrialists and the new generation of talents of French designers. Together, they join in an international program that combines economic, cultural, and environmental objectives around the "Reinvent the floor" topic.
This project invites young designers to look for new aesthetic, technical and environmental solutions of the parquet floor.
Due to its multiple construction possibilities, the parquet floor holds a growing place in the design and the interior decoration. Parquet is an authentic material that has not yet built its way towards design. Even if the parquet is today an indisputable pillar of the decoration, the real innovation in its manufacture, style or laying are still to be brought.
The objective of Wood in the City is to generate an artistic and artisanal replica around the parquet floor to raise it to the status of integral interior design element. This revolution requires in particular a work on the whole chain of production of the floor - from the forest to the developer - in order to imagine new solutions. The aim is to advance on the technical characteristics of parquet flooring such as acoustic problems or resistance to water ... The study can focus on the floorboard but also and especially on the parquet furnishing for a complete room. It is only on this point that we can assess the aesthetics of a floor covering.
Candidates have the choice to compete in one or the other category:
The parquet, symbol of the luxury and the lifestyle à la française;
The parquet, wood as new flooring for social housing and first-time buyers.
Projects and prototypes of parquet floors will be selected according to six criteria:
Innovation
Technical and aesthetic quality
Structural and constructive approach
Environmental approach
Relevance to the two categories of the call for projects (luxury or social housing)
Realizable nature of the creations
It is time to project the floor of the next decade allowing to as many as possible to enjoy a noble and economical soil.