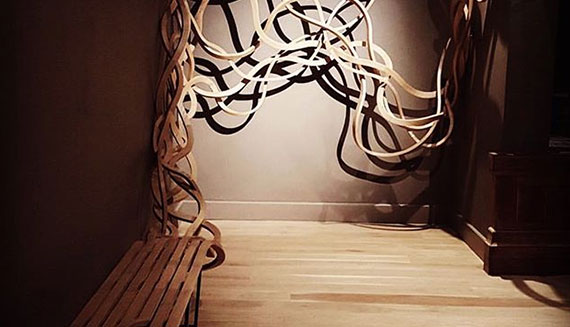 THE MAISON
The Maison Secret d' Atelier was born from the ambition to give back the parquet floor its nobility. We come up with an offer that is at once original, sophisticated and elegant. Secret d 'Atelier is the direct and exclusive inheritor of the Compagnie Française du Parquet (CFP). It represents a family heritage and pursues the experience passed on from father to son for more than 60 years. The gesture and the know-how are ancestral: our craftsmen are committed to select the most worthy woods.
In order to propose an innovative product, we have combined this traditional French know-how with the advanced technology of our production units. Due to these innovative processes, we have been able to conceive any form of incrustation and cutting. All we had to do was to invite the most talented artists, designers and architects of their generation to put their creativity together.
This is how Secret d'Atelier becomes the first luxury flooring company in France, eager to go along with the worldwide trends in art, design and fashion.